Electronics/DevelopmentBoards
Maker and development boards
290px
Maker and development boards
Equipment Information
Status
Unknown
Manufacturer
Various
Model
Arduino, Raspberry Pi, Beagle Bone
Hackspace Information
Induction Required
Yes
Induction Information
Here
Card RFID Enabled
No
Owner
Hackspace & Members
The Basics
There are thousands of different maker boards and development boards available. We have a selection of devices available.
Safety
You must read the safety documentation in this link before using this equipment.
Types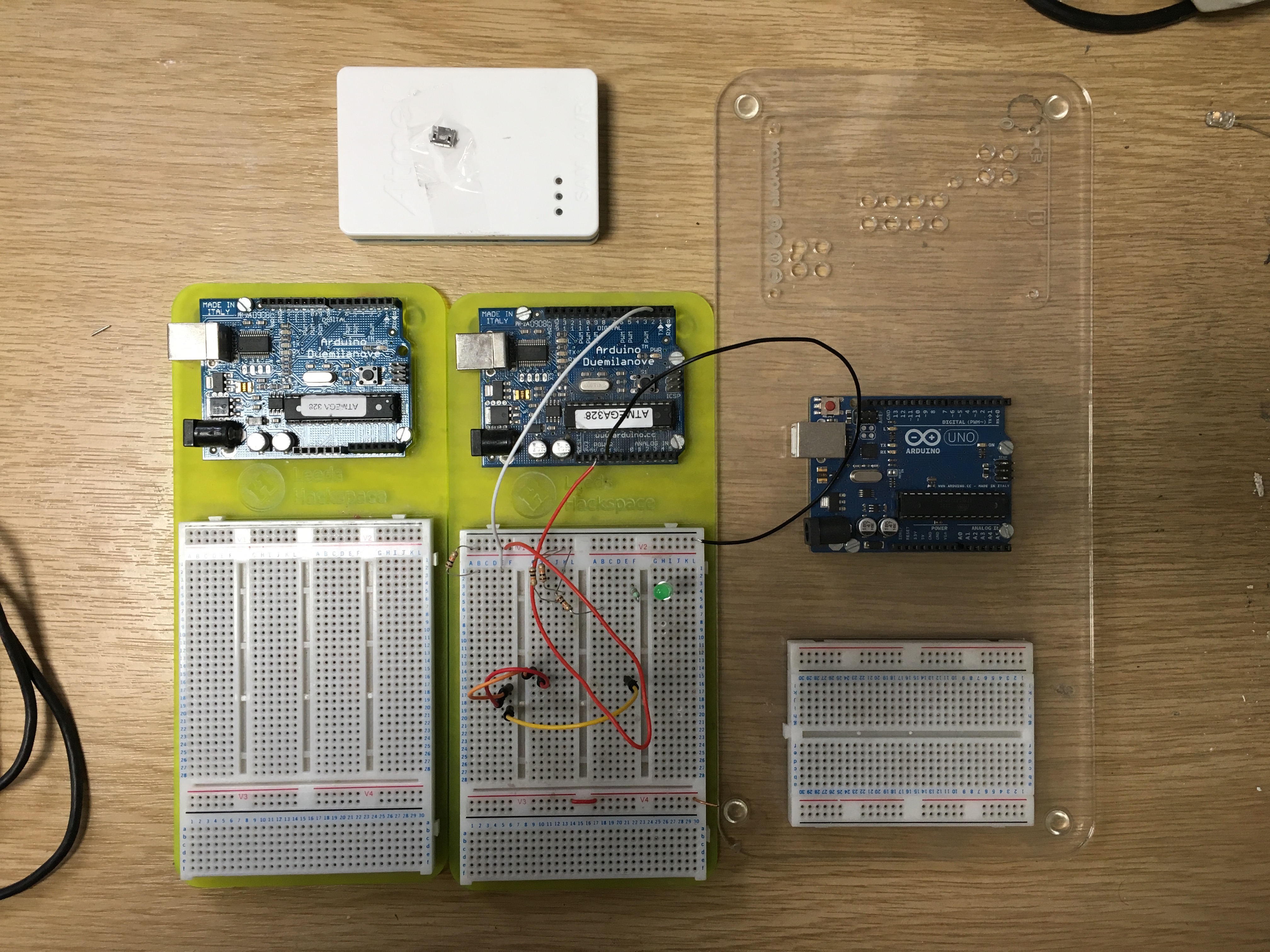 Induction
No formal induction. Ask in the space or on the mailing list for volunteers to demonstrate the use of any of the equipment.
Useful References