Electronics/OX800
Oscilloscope
Analogue oscilloscope
Equipment Information
Status
Unknown
Manufacturer
ITT Instruments
Model
Metrix OX800
Hackspace Information
Induction Required
Yes
Induction Information
Here
Card RFID Enabled
No
Owner
Hackspace & Members
The Basics
An oscilloscope is a piece of electrical test equipment which allows you to visually see an electrical signal shown on a display.
Specification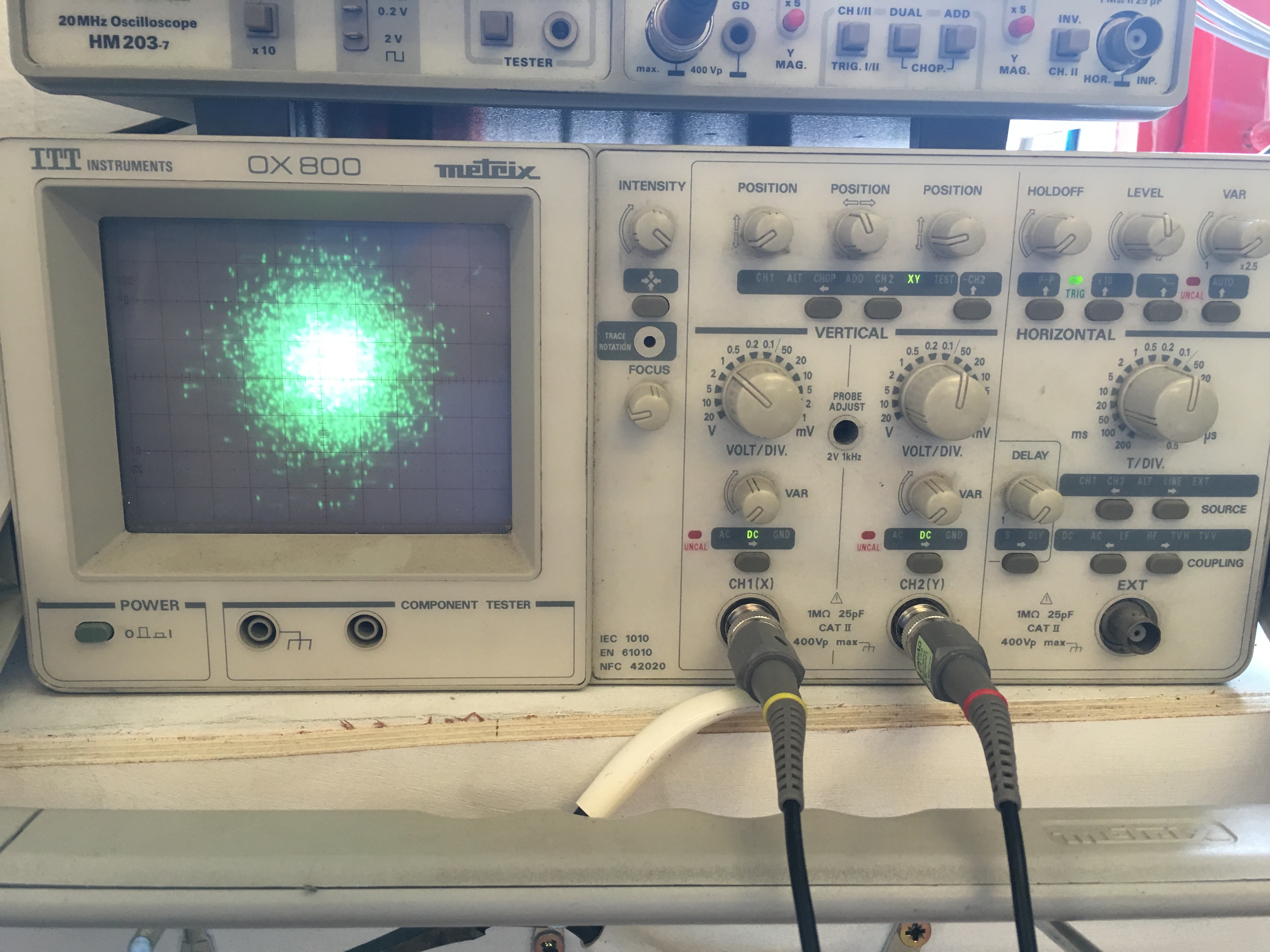 ITT Instruments Metrix OX800
Bandwidth: 20MHz, needs confirming
Analogue Cathode ray tube (CRT)
2 channel + Ext trigger
20v to 1mv vertical
200ms to 0.5us horizontal
Component tester
X-Y mode
Issues: [31 March 2016] Functional. Horizontal and vertical deflection are slightly off cal (about 5%), when compared against the Hameg 1KHz 2v cal point
Manual: TBD
Owner: TBD
Calibration
The spaces oscilloscopes will NOT normally have a calibration certificate. Most will be well outside their calibration date. Having said that it is common to perform a basic oscilloscopes calibration check before each use against a known calibration source to confirm it is suitable for use. Most oscilloscopes have a calibration signal output point on the front panel. Some have rear panel outputs.
Induction
Ask on the mailing list for volunteers to demonstrate the use of any of the test equipment.
Safety
You must read the safety documentation in this link before using this equipment.
Useful References