3D printers
From Leeds Hackspace Wiki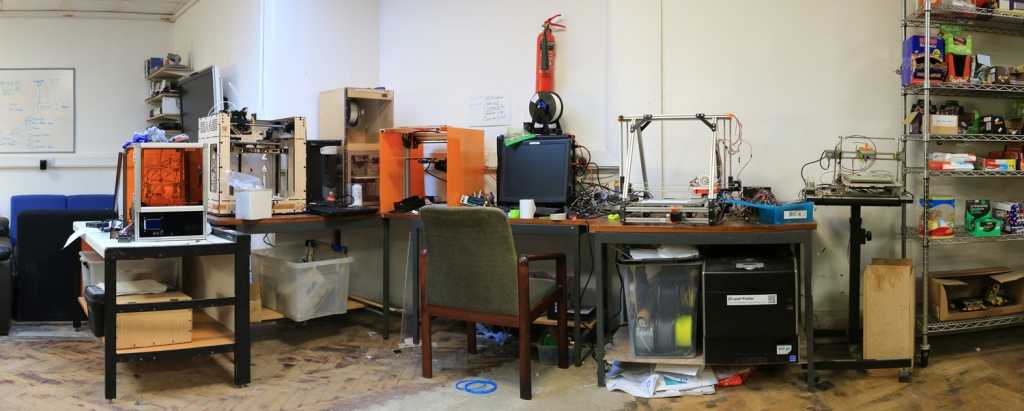 [Blue Prints] and info for reprap printers.
List of 3D Printers and Status :-
Prusa i3 Our latest, shiniest printer
MendelMax in need of a firmware flash and then testes
Felix Donated by a member, and should work
(this is a Privately owned printer). If you wish to make use of it please request permission from Owner.
Printers previously documented at the hackspace:
SoliDoodle this is an enclosed printer primarily designed to print ABS.
Wallace in need of a new thermister and TLC
For usage reference see the Workshop Reference